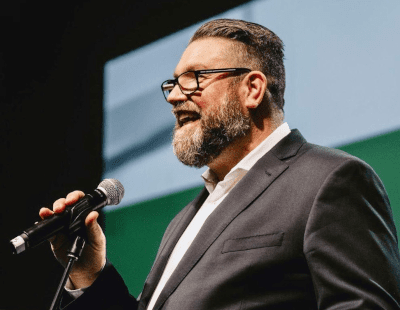 On behalf of the Australian Foodservice Advocacy Body (AFAB), we are thrilled to
announce the appointment of Mr. Tony Green to the position of Chief Executive
Officer, effective Tuesday 23rd March 2021. Tony needs little introduction, having
worked in Foodservice his entire career. Commencing as a chef, transitioning to
manufacturer sales, product development and senior Foodservice marketing
leadership positions and rounding out as GM Sales & Marketing with NAFDA FS, Tony
is one of the few senior Foodservice executives who truly understands the total
industry. His appointment to CEO of AFAB is a consolidation of his career-to-date and
intimately aligned to his future direction and aspirations.
With a passion and energy for Foodservice difficult to miss, Tony is an obvious choice
to lead the AFAB organisation and bring to life its strategic goal of advancing the
agenda and unlocking the potential of Australia's Foodservice sector. Tony's vision,
leadership, energy and resolve will be material in bringing to fruition the significant
opportunity for Foodservice afforded by the existence of an organisation like AFAB.
Reporting to the board-of-directors, Tony will assume all operational responsibilities
for AFAB and is the chief point-of-contact for all enquiries relating to membership,
partnerships, advocacy and events.
Mr. Tony Green – CEO AFAB
Please join us in congratulating Tony on his appointment to AFAB.
Yours sincerely,
Sissel Rosengren – AFAB Co-founder
Steve Ward – AFAB Co-founder