AFAB Represents Foodservice in Canberra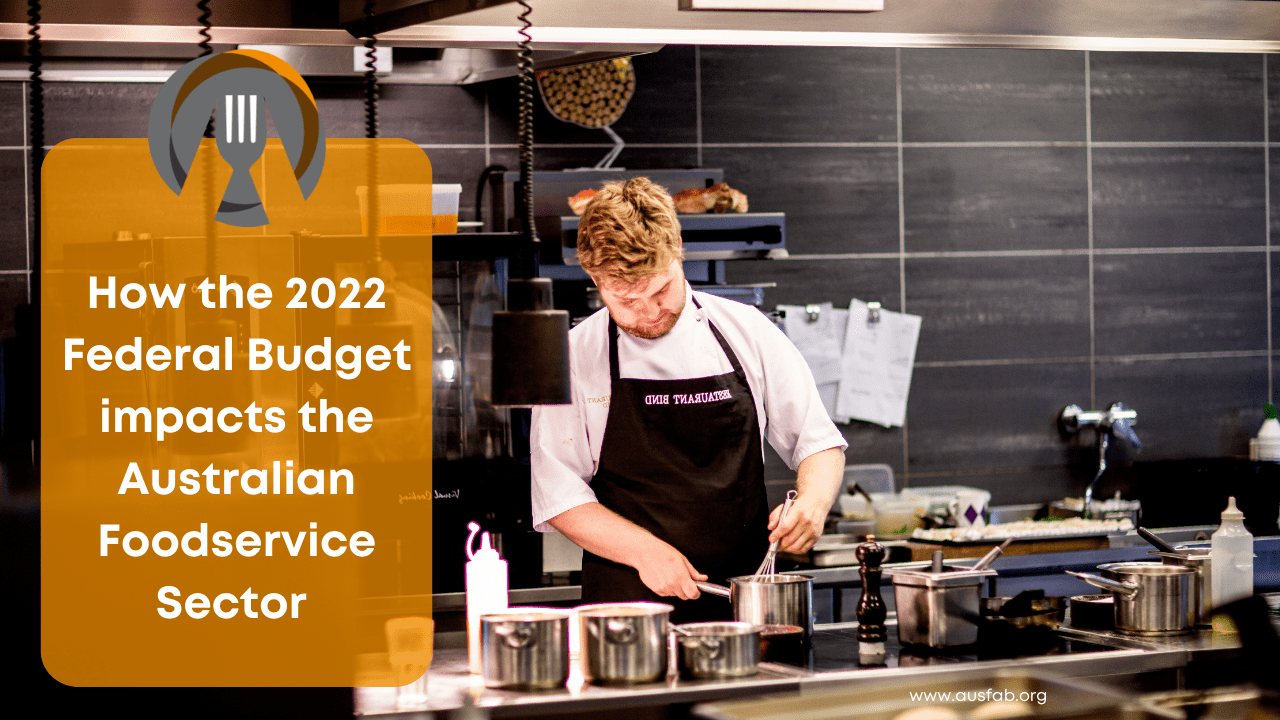 AFAB represented its members in Canberra last night, joining the nation's most influential advocacy groups for the 2022 Budget discussions and announcements.

While we applaud the extra funding allocated to the TAFE sector to fill much-needed gaps in the labour market, it was disappointing to hear the decision to cut funding for marketing Australia internationally.

The Foodservice industry is struggling with a shortage of almost 200,000 workers, 15% more than 2021. Therefore we welcome the announcement that from 1 January there will be an extra 180,000 fee-free TAFE and community-based vocational education places, plus 20,000 additional university places across 2023 and 2024. In addition, the amount pensioners can earn this financial year will increase from $7800 to $11,800 before their pension is reduced, which will encourage more seniors to return to the workforce.

However, the decision to cut Tourism Australia's funding by $36m could not come at a worse time, as Australia suffers from the reputational damage caused by closed borders during the pandemic.

Overall, we feel the Budget was more about the lead up than about the substance. It did not address the critical issues the Foodservice industry faces, including a lack of skilled migrants and massive increases in the cost of doing business. We await the release of the IR bill in coming days, in the hope it takes the imperative concerns of our vital industry into account.