Food Equity Group and Supercars Are Partnering To Bring An Exciting New Taste Experience to Motorsports Fans Across Australia!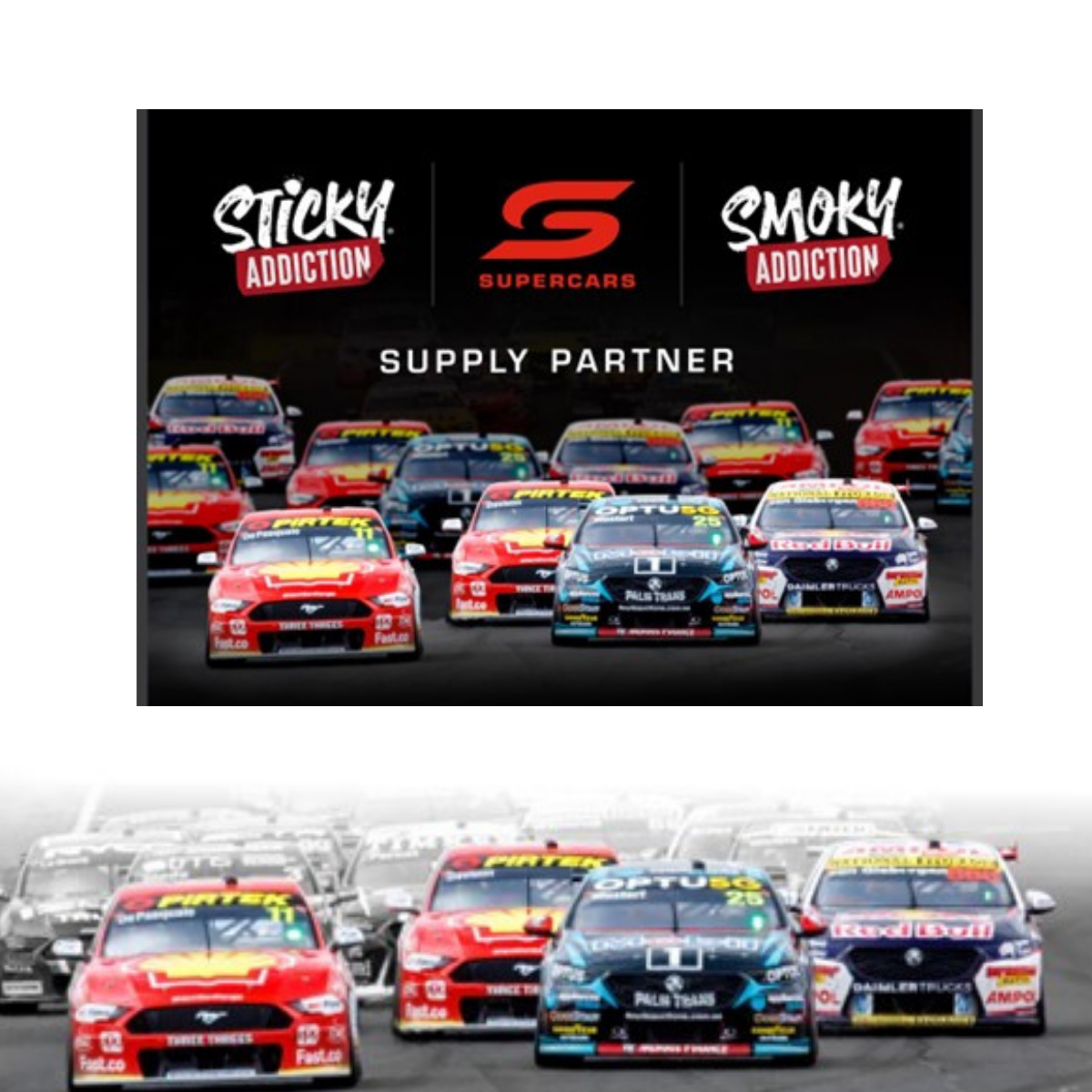 Food Equity Group is proud to announce their involvement as a Supply Partner to the 2022 Supercars promoted events.
This new initiative will provide Supercars fans nationally with the opportunity to devour the latest in on-trend convenience foods trackside.
Featuring the Smoky Addiction range of all-Australian American BBQ pork ribs, beef brisket, pulled beef and pulled pork, and the Sticky Addiction range of super-saucy American Buffalo, Aussie BBQ, Thai Yellow Curry and Chinese Five Spice chicken wings, Food Equity Group is about to take Supercars fans' eating experience to the next level!
Food Equity Group CEO, Graeme McCormack, said 'we're thrilled to be given the opportunity by Supercars to be involved in the most dynamic, innovative and passion-driven sport in Australia!'
'Collaborating with Supercars enables us to not only help enhance the fans food experience but also assist with growing the appeal of the sport and race events overall, which is very exciting.'
Supercars General Manager of Commercial, Jamie Black said, 'it's great to have Food Equity Group on-board as a Supply Partner and we are looking forward to working closely with them to give our fans even greater enjoyment with their family and friends while attending our events.'
The crowds at the Perth Supercars last weekend were treated to a sneak-taste of the Sticky Addiction and Smoky Addiction products, to rave-reviews, which will now be featured at major upcoming events such as the NTI Townsville 500, Repco Bathurst 1000 and the Boost Mobile Gold Coast 500.
Supercars never tasted so good!