AFAB and R U OK? team up to support the foodservice sector and mental health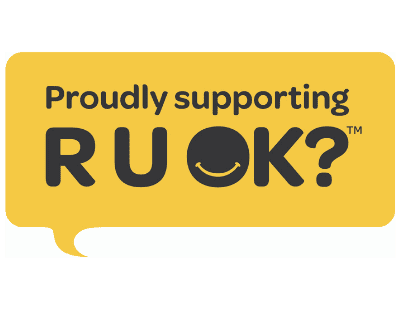 Australian Foodservice Advocacy Body has exciting news to share!

We can announce that we have partnered with R U OK?
"In hospitality we see the effects of high pressure working environments and a just-deal-with-it attitude, the prevailing thinking is that you pretty much just get on with it. That can often lead to people suffering in silence." - Chef.

The work environment for people in the hospitality industry – from a one-person coffee cart to a hotel chain – often holds some unique financial, social and emotional stressors. It could be the fast paced nature of the job, the isolation of shift work or struggling to manage financially due to casual rosters.
In an industry like this, added external pressures can have a significant financial and emotional impact. This has become more acute with the added disruption caused by the COVID-19 pandemic. Depending on what people are already dealing with at work and home, the emotional impact of existing and added pressure can be difficult for people to manage both in the short and longer term. If someone you know is doing it tough, whether it's someone at work, in the industry or in your personal life - they won't always tell you. That means it's up to us to trust our gut instinct and ask someone who may be struggling "Are you OK?". It is better to ask, then not ask at all!