Join us as we Walk, Talk and Network at the Foodservice Australia Show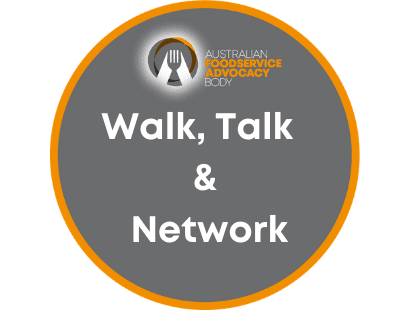 Join us on August 26 at the Foodservice Australia Show in Melbourne at the Convention & Exhibition Centre.
Our first members get together will be held on the last day of the FSA Tradeshow from 8am – 9:30am.
It's a different concept, rather than sitting around a table, we have exclusive early morning access to the show floor (Thanks Tim) to have a roving breakfast at 5 exhibitors stands as they briefly share the challenges of last year, but more importantly talk about what the next years focus will be.
Should provide some great thoughts and talking points for us to takeaway to our own businesses.